THROWBACK THURSDAY: Adam Lambert's 'Idol' audition
JUST ADDED: 5 Seconds of Summer will be rocking the stage at this year's iHeartRadio Music Festival Village in Las Vegas! The band sat down with Ryan Seacrest to break the news. Click here to buy your tickets now, before they sell out!
Listen to Adam Lambert on iHeartRadio
Back in 2009, Adam Lambert was an 'American Idol' hopeful who aimed to wow then-judges Simon Cowell, Randy Jackson, Paula Abdul and Kara Dioguardi so that they'd give him a coveted ticket to Hollywood. His talent was undeniable, so it's no surprise he made it through with flying colors in season 8. (He went on to perform with Queen during the finale that season, where he was runner up to winner Kris Allen.)
What's interesting, though, is Adam's choice of song. He sang Queen's "Bohemian Rhapsody" for his audition, not knowing that less than 5 years later, he'd actually be fronting Queen on several dates across the pond. Now, Adam will make his US debut with Queen when he performs with the band at the 2013 iHeartRadio Music Festival in Las Vegas September 20th. Talk about coming full circle!
Check out Adam's 'Idol' audition: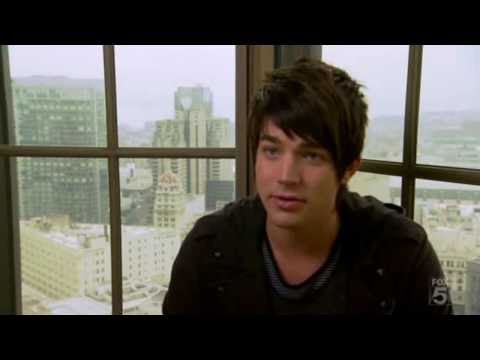 Watch Adam Lambert and 'Idol' season 8 winner Kris Allen performing "We Are The Champions" with Queen during the season 8 finale of "American Idol" below.