WATCH: Colin Powell gets down to Daft Punk's 'Get Lucky'
JUST ADDED: 5 Seconds of Summer will be rocking the stage at this year's iHeartRadio Music Festival Village in Las Vegas! The band sat down with Ryan Seacrest to break the news. Click here to buy your tickets now, before they sell out!
Listen to Daft Punk on iHeartRadio
A YouTube video of Colin Powell getting groovy has gone viral.
The video, posted Monday by Emily Williams of the "New York Post," shows the usually buttoned-up general letting loose last Saturday night at a Hamptons event.
The former Secretary of State is seen hopping on stage with Jamie Foxx and Pharell Williams and dancing to Daft Punk's hit song "Get Lucky."
The video is going viral!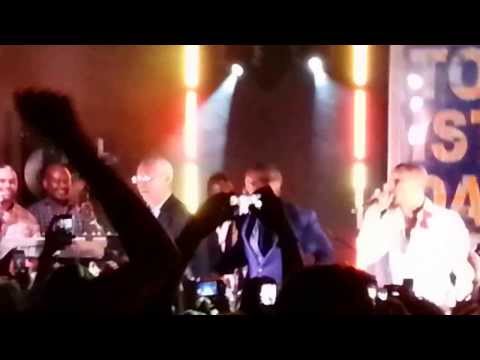 Photo Credit Getty Images